Middle School Events
From 2 hour Dances to Valentine's Dance from Winter Snowball Dance To Video Dance Parties...Atlantic Coast Entertainment can handle it all...We've got the NEWEST MUSIC and don't worry parents and teachers we are very aware of the lyrics and messages in some of today's music and we guarantee that you will never be surprised or disappointed,... We've got the SOUND SYSTEMS... We've got the LIGHTS & SPECIAL EFFECTS, and most importantly.... We've got the DJ's to rock your next school dance.
Of course we have the Newest Music, but we also have all the Best Lighting (like Lasers, Intelligent Lights, DMX programmable lighting, Black lights, Diversitronics Dome Cannon Strobes, and a whole lot more!), Special Effects (like Hazers, Fog Machines, Snow Machines, Bubble Machines, Bubble Foggers and more!) and Music Videos on Huge Screens for the most memorable dance ever! Give us a call at 860-448-3548 and let A.C.E. help you plan an event that will have the whole school dancing. Click the links above and below to find out about the Music, Dance Floor Lighting, Special EFX, Music Videos, Karaoke and Add Ons that we offer...Let Atlantic Coast help you make your school dance ROCK!
Our DJs are experienced, high energy and young with all the latest, hottest, radio-edited music to keep students and teachers happy. Our music system is the perfect match for bringing bass thumping sound and nightclub style lighting to school dances.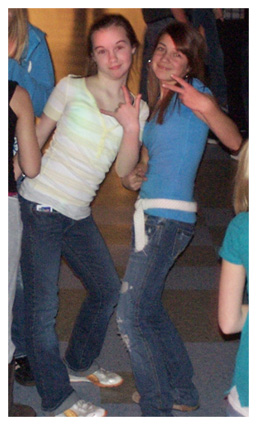 Why choose our DJs?
1. We have the latest and hottest radio "edited" music available
2. We have high quality sound equipment that produces sound you can feel. and nightclub style lights to add to the atmosphere.
3. Experienced DJs who can relate to students
4. Atlantic Coast Entertainment is perfect for any type of dance or themed dance.
5. Custom nightclub style lighting to add to the party atmosphere or match your theme and decorations.
6. We can help the students plan not just a dance but, "The Event of the Year"
We'll work with the students to come up with the right mix of music for their school. The key to a great dance is making sure everyone hears their favorite music. We'll tailor our lights, dress, and songs to your school and event's theme. We have the right music, awesome lights, and incredible sound to make your school dance the event of the year.