About Our Videographers...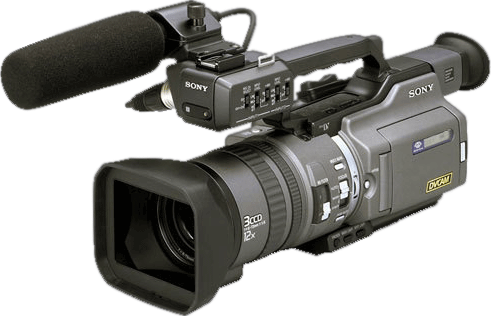 At Atlantic Coast Entertainment...
We know what's involved in order to make a party successful. We have been in the business for a very long time and we have seen the best of times and the times when things don't go exactly as planned. We also know that most anybody can buy a camcorder and capture video. But what most people don't realize is it's more than just pressing record. Having the right person with the right eye for video behind the camera ... will greatly improve the final DVD. There is an art to capturing the initial video. But, the magic happens in the Video Editor's hand. A lot of what becomes the final footage of your event video is done in the Post Production, after the footage is taken. It takes anywhere from 50 to 80 hours to edit 5 hours of raw footage. Our Videographers have the talent and patience to go through hours of footage and be able to produce a blockbuster quality movie of your event. With today's influx of technology everyone seems to think they can do what only we professionals know how to do, which is produce a quality fairytale adventure of one of the most important days of your life. Whether it be the milestone event that is the Bar or Bat Mitzvah of your child or a day as special as your Wedding. We can be there to make that day one that you can recount for all that it was and all you will remember it to be. Let us help you capture the experiences that make life what it is...worth living.