Party Motivators
You and your guests will have fun...LOTS OF FUN!
The staff of Atlantic Coast Entertainment will help you create the perfect mix of fun, games and dancing to make your next event a party that your guests will be talking about for a long time to come.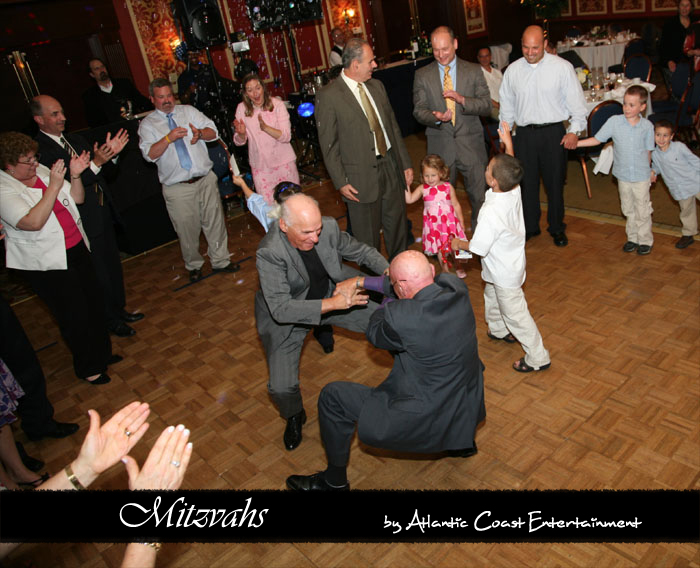 Let us ease your worries!
Our staff of Professional Disc Jockeys, MCs and Party Motivators are more than capable of getting you and your friends fired up! Our MC's, combined with our Motivators, will show you all the classic "Group Dances" like the Electric Slide, the Cha Cha Slide, the Cotton Eyed Joe, the Macarena, the Cupid Shuffle and more! Plus, we've got EXCLUSIVE dances that you can only find here at Atlantic Coast Entertainment! Want to learn the newest, hottest moves? Our Party Motivators along with our Professional MC's can get up there and show you what's hot!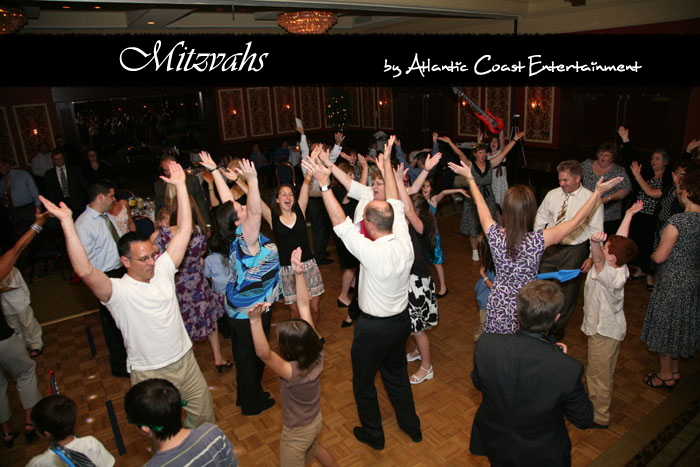 A vigorous round of Coke & Pepsi
Not only do our Party Motivators know all the hottest moves, they also are there to help you and your guests get the most out of all the games and special events you're going to have. When there's any confusion as to what to do or where to go, our Motivators are there to help!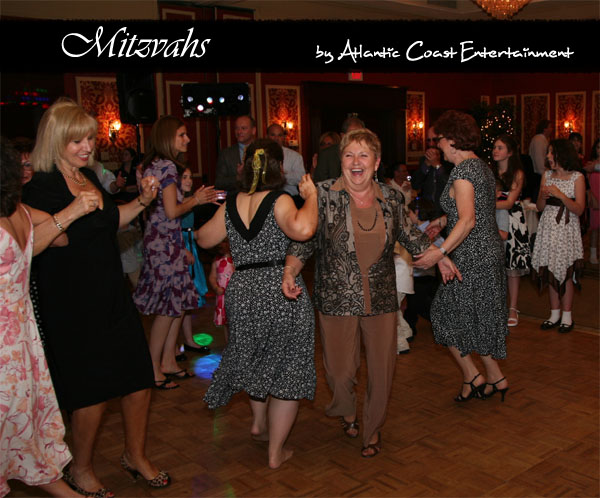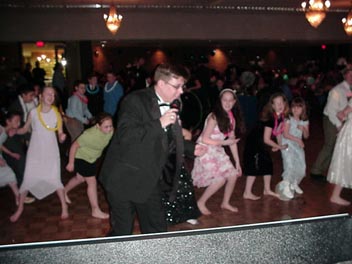 Chuck teaching these kids the Cupid Shuffle!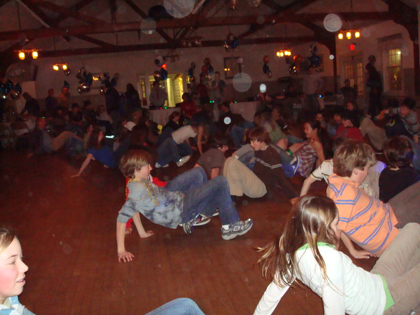 A vigorous round of Coke & Pepsi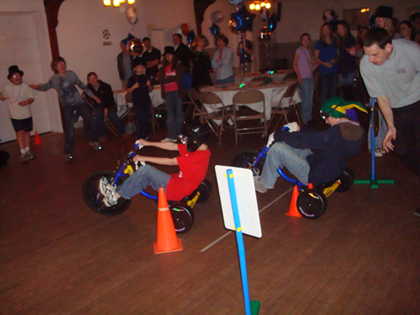 Trike Races at Saul's Bar Mitzvah '08