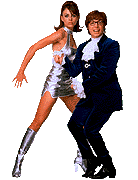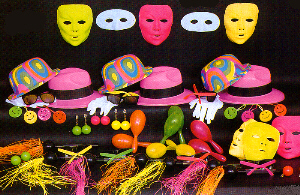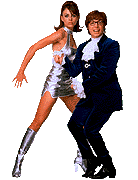 Make sure your next party or celebration is simply smashing...with our Disco Days party pack, Yeah Baby...Yeah!!!
Atlantic Coast Entertainment's Party Favors are a perfect addition to any event...
The Disco Days Party Pack has...
(1) Dozen Neon Maracas, (1) Dozen White Gloves, (1) Dozen Psychedelic Derbies, (1) Dozen White Velour Half Masks, (1) Dozen Pink Gangster Hats, (1) Dozen Happy Face Necklaces, (1) Dozen Pairs of Disco Ball Earrings, (1) Dozen Rubber Neon Sunglasses, and (1) Dozen Neon Fringe Maracas !!!
* All Party Packs are subject to substitution based on product availability
Key Benefits
Lots of Fun...
Added Excitement...
Instant Atmosphere...
Pricing
| Description | SKU # | Price |
| --- | --- | --- |
| Disco Days Party Pack | DD-1 | 150.00 |