Candle Lighting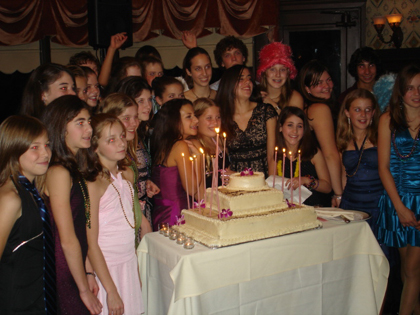 The Candle Lighting Ceremony
Your Candle Lighting is one of the most memorable moments in your entire Mitzvah. It's your chance to say "Thank You" to all of the special people in your life. From your Hebrew School friends to your Grandparents, this is one part of your party that you want to be perfectly tailored to fit you and those you love. You can sit down with your Atlantic Coast Entertainer to plan out every part of the candle lighting in great detail, so that each song is perfect for your loved ones. From your Grandparents all the way to you, the Guest of Honor, we have the perfect song for every candle.
For the people in your life you hold with great respect, like your Grandparents, Aunts, Uncles, Parents... We can help you pick out songs that say "Thank You" with respect and love. For your friends, whether they're from your public school or your Hebrew School, you want something hot and fresh, showing just how good your taste in music is! We'll help you decide just what works for each person coming up to light a candle, and if you don't have a clue what to use, we're more than willing to make any suggestions to make your Candle Lighting a huge success!
Below you will find some suggestions for the groups you invite up to light a candle. Whether it's your family, friends, or whomever it might be, we can help you find the right songs for each candle! Of course, this is a very small list of some of our more popular choices. If you don't see something you like we can help you find just what you're looking for.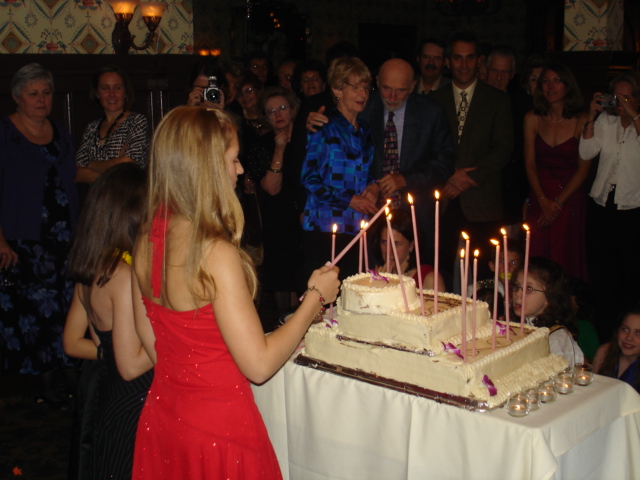 Family - (Grandparents, Parents, Aunts, Uncles)
Sister Sledge - We Are Family
Fiddler on the Roof - Sunrise, Sunset
Fiddler on the Roof - To Life To Life
Theme from Family Feud
Theme from Roseanne
Natalie & Nat King Cole - Unforgettable
Celine Dion - Because You Loved Me
Louis Armstrong - Wonderful World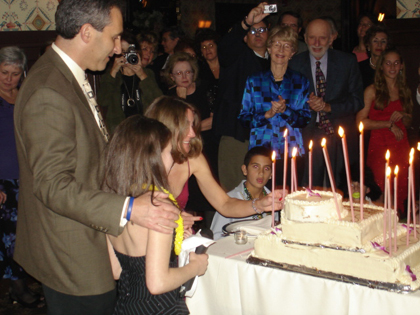 Friends, Cousins, Siblings
Pink - Get the Party Started
Will Smith - Switch
Crazy Frog - Axel F
Jennifer Lopez - Let's Get Loud
Black Eyed Peas - Let's Get it Started
Dionne Warwick & Friends - That's What Friends Are For
Theme from Beverly Hills 90210
Theme from Friends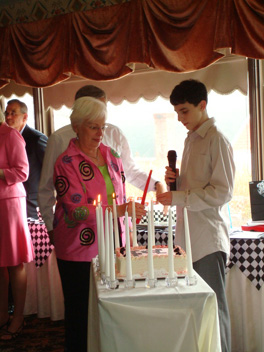 Teachers, Rabbi, etc.
Weird Al - Pretty Fly for a Rabbi
Crosby Stills Nash & Young - Teach Your Children
Natalie Merchant - Kind & Generous
10,000 Maniacs - These Are the Days