Whether you're looking to reunite with old crew members, alumni from the Coast Guard Academy or retired vets,
Atlantic Coast Entertainment is the choice in entertainment for your Military reunion.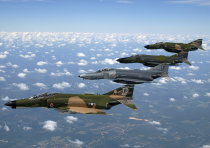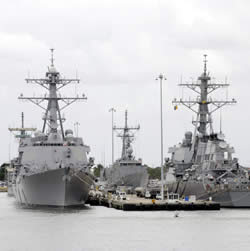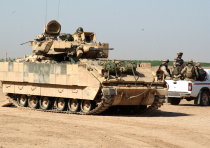 How to Plan Your Military Reunion:
First, every reunion begins with the formation of a reunion committee. It is best to have enough time to get everything done, so begin the planning process around a year in advance.
1. Appoint a head of the committee who will arrange and lead all the meeting agendas.
2. Appoint a treasurer to oversee finances.
Beyond these two key individuals, group volunteers who can actively participate and be assigned to work on various reunion tasks can be a great asset. When the reunion committee of about 5 to 10 people has formed, set up your first meeting to plan and develop an initial idea of your theme or concept for your event. DO NOT... underestimate the work involved. Share the work with as many people who are willing to or able to offer their help. There are many details and arrangements that have to be taken care of. The most successful military reunions are always the result of active and organized committees.
Next would be to the daunting task to locate as many people as possible through your Base/Academy center or invaluable information can be found and organized at Military.com ©. Make a list of missing people, and begin a more extensive search to locate them. The committee will also need to figure out whether the reunion will be exclusively for those in the said crew or if you will have that group as well as their family attending as well.
Once most of your old buddies have been located, the next step would be finding the right location for the event. The general location should be in the same town as the school/primary base you were located at...just so it doesn't seem as though you or anyone else is at an unfair advantage when traveling from present to past locations. Researching large ballrooms, convention centers, cruises and restaurants in the area would be best. Casinos are generally NOT a great location for a reunion, as the lure of gambling and shopping can entice your guests away from your carefully planned event. Make sure to call well in advance to reserve any venue for your preferred reunion date. Ask about any deposit required, and also ask about their refund policy if the event has to be cancelled.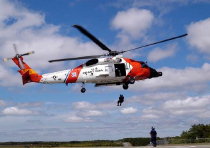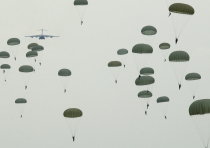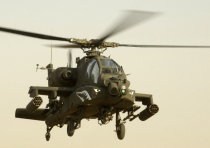 Plan An Entire Weekend...
Plan an entire weekend around your reunion's festivities. Since many attendees will be traveling from out of town solely for the event, try planning a low-key reunion event on Friday night, from a social mixer to an intimate cocktail party. Saturday night you should plan for the main reunion event.
Send out initial reunion "plan to attend with RSVP" invitations approximately nine months before the actual reunion date. It is wise to include a missing persons list, which can help the planning committee locate many lost or missing members of your group. Make sure to include a phone #, e-mail address or website for the easiest way of gathering this information and be sure to have a deadline set to RSVP.
Preparation for your event can take a lot of time and effort. Covering all your bases, will ensure that all your hard work in planning this event wasn't all for naught. That's where Atlantic Coast Entertainment comes in. When it comes to reunions...our goal is to make sure all your efforts in prep work is paid off with a reunion party that will have all of your old friends looking forward to the next one. We provide services from a video dance party to game shows to karaoke. Start the party off with an Ice-breaker! After all...It has been a "Good Long Time" since everyone has last seen each other and for others its been even longer. Nothing gets people reminiscing on the good times like a slideshow showing mates in school photos to present pics, images of where they have been and the families they have created.. We can provide for you, all the equipment necessary, to awe your crew for a trip...back in time.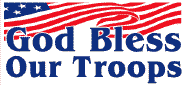 Helpful Planning Tips:
Create an inexpensive memory album or slideshow with a then to now with as much information about each student as possible. Ask attendees to send alumni histories with their RSVPs and to send their own images, videos or short clips for consideration. Create a video disc or a DVD to be given out to each attendee for a memento.
Set RSVP and payment deadlines well in advance.
Make name tags for all attendees. Including a senior photo on the name tag is a fun way of remembering each other.
Decorate the center of tables with balloons in your school colors, stuffed mascot toys and relics from your school era.